The Beet Juice Moon
Jan 14, 2021
The idea of ​​painting a red moon started because I had a lot of red ink and I didn't know what to do with it, beetroot ink to be more precise. During my very first watercolor class with Ana Victoria Calderón via Domestika, she encouraged us to use unconventional mediums and experiment with things like alcohol, bleach, salt, India ink, and basically anything that you could find in the kitchen. I started by trying obvious things like coffee, wine, hibiscus tea, etc., and then it occurred to me to paint with beets. After a quick Google search I found several recipes for making beetroot ink.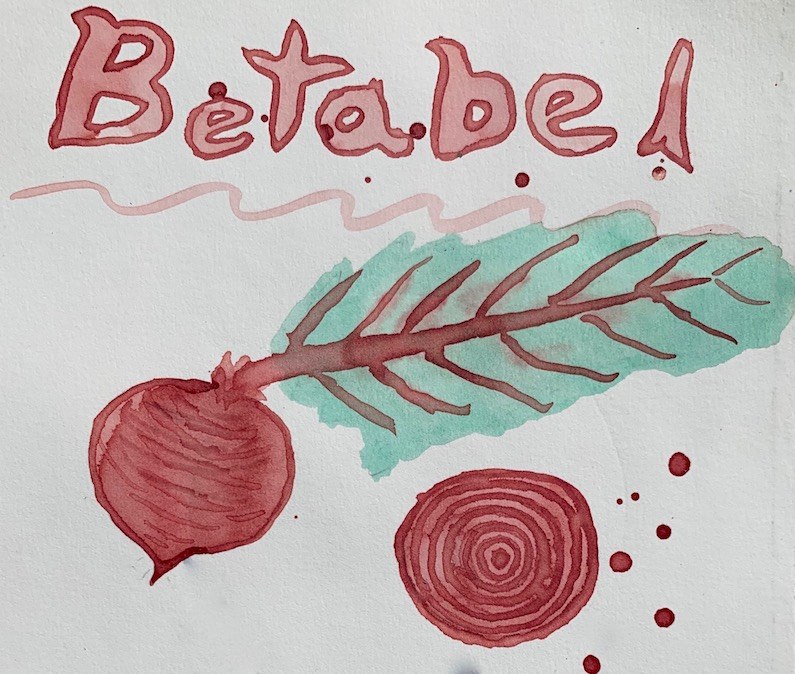 Beetroot ink can be made with whole beets but I used the pulp that was left in the juicer. I used two large beets and it came out about a cup of juice. I drank it for breakfast. Be careful not to add carrots or celery because what we want is the beet pulp only.
Then I put the pulp in a pot with water and let it boil over low heat for half an hour with a tablespoon of salt. Once it is at room temperature, I strained it and put the liquid over very low heat until it was reduced by half. Beets have a lot of sugar, so if they are neglected they can burn. At the end you can add a little bit of alcohol to make it last longer but keep it in the fridge anyway.
Now there is only one thing left to do: Paint!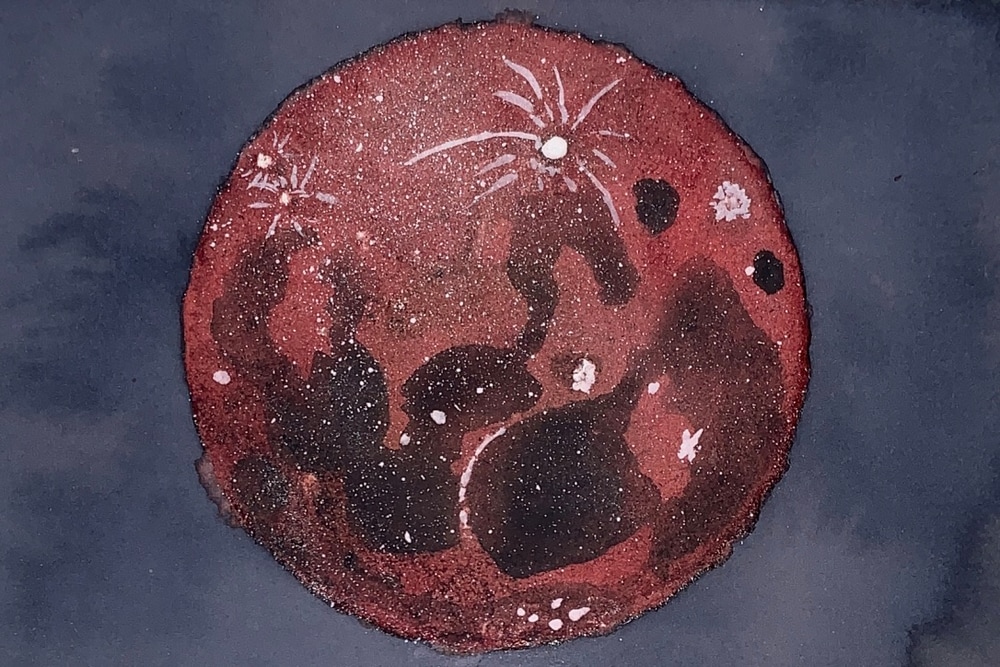 I made a sketch of the Moon and then painted the lower regions (called "maria") with normal black watercolor, then I just colored it red with the beetroot ink. I added a little salt to give it some texture and left it to dry. The background is liquid black watercolor. It has a different behavior and looks a bit more blue. I also added some details in white with India ink.
That day in August had rained and there was a lot of humidity in the air. Beets, as I said earlier, have a lot of sugar and can get sticky. I don't really know what happened but after a few days the paint started to turn green. I thought it was mold, but up close it doesn't appear like mold to me. It also didn't damage the paper or turn completely green. Maybe it was the salt? This is how it was after a few days and it didn't change anymore.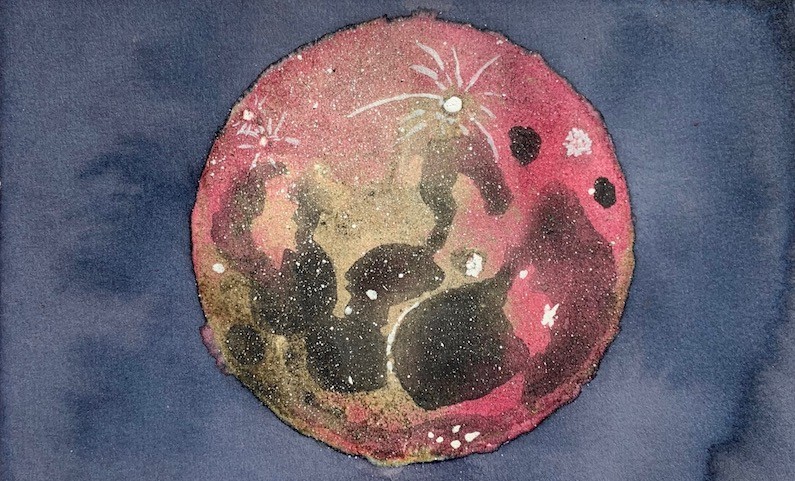 Funny enough I told the whole story to a friend and they told me they wanted to buy the original anyway, even if it looks green and weird. So the Beet Juice Moon is now probably somewhere in Chicago, starting a new adventure with my friend as they just moved from Flagstaff. And since I never took a good quality image of it, I cannot offer prints either... But now that I think about it, I might use this one for my new business cards and maybe it can help me start a conversation. What do you think?